Wheel-loader safety: safely operating a compact wheel-loader or miniloader
This page discusses wheelloader safety. Compact loaders are highly useful tools for many jobsites. However, operating moving machinery must be done as safely as possible. One of the risks for a wheel-loader is tipping over, or overturning. This can be dangerous for the operator and bystanders.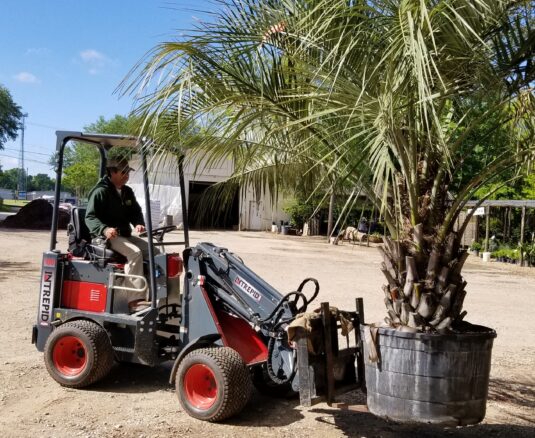 What are the causes of tip-overs and how can we prevent them?
(Articulating) loaders tip over because their center of gravity can quickly change when:
The machine articulates
The boom goes up (with our without load)
A combination of the two.
When the weight has been added to the front, whether it's an attachment or a bucket of sand, it's key to keep the load low to the ground!
Read the operator manual before using your machine. You can find ours here: download Intrepid operators manual 
Before operating, inspect your work area: what bumps, inclines and obstacles do I need to negotiate?
Before operating, inspect the machine. Especially look for leaks. If you have already mounted an attachment, confirm that the mounting pins are in place.
During operations, the most important rule is: keep the load low and close to the ground!
During operations, be aware of your surroundings and drive carefully. It's better to operate slow and safe than fast and dangerous.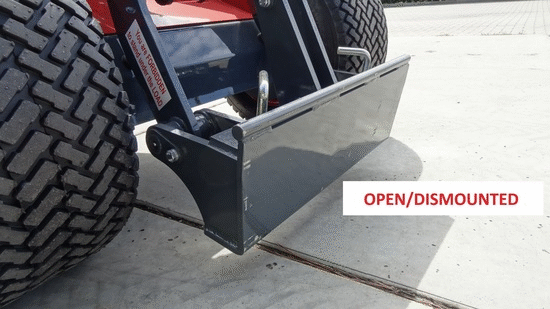 The image below shows other situations where machine stability is compromised. Even though a mini-skidsteer is shown, the images still apply. However, an articulating loader will also lose stability when the machine is articulated (steered) position.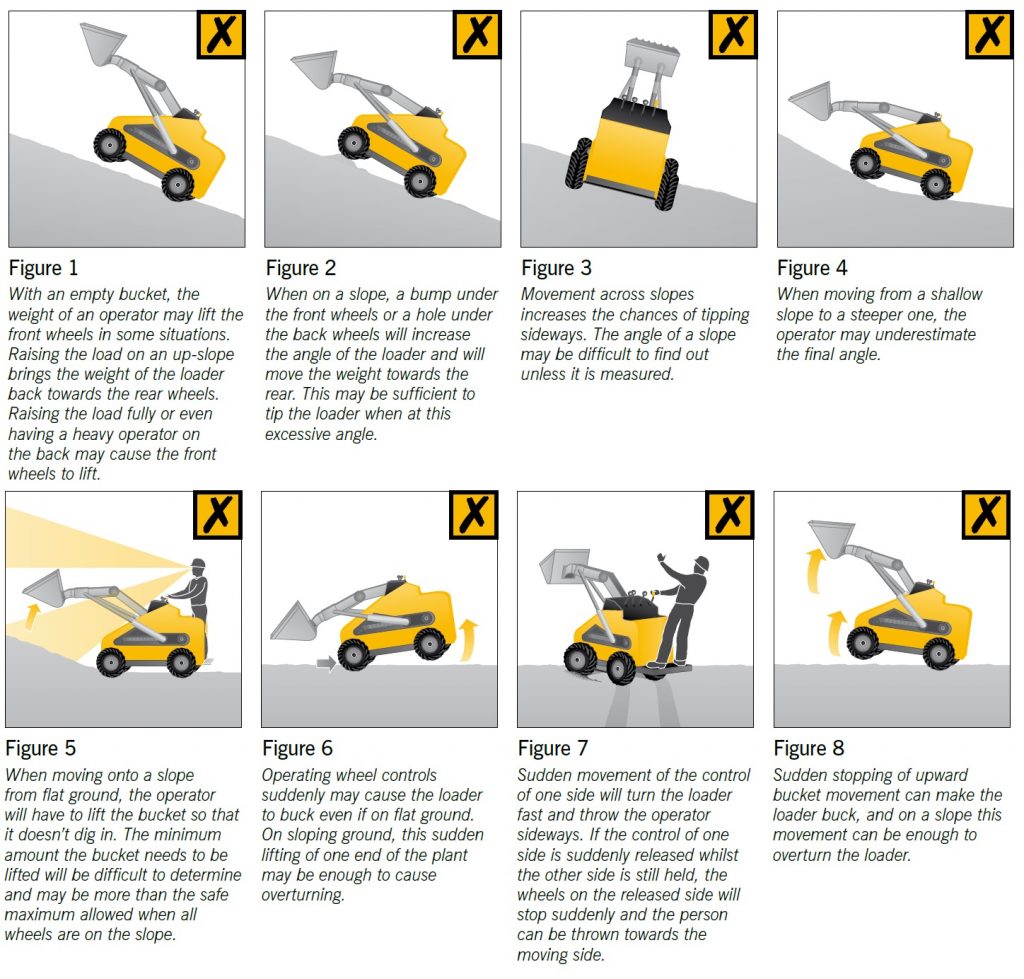 Image from: WorkSafe Victoria – full article: click here